Podcast: Play in new window | Download
Subscribe: Apple Podcasts | Android | RSS
Hello again, faithful Squacklers!  This week we talk about more random movies with the second episode of the Squacklecast — "We Planned This Out."  Davepoobond and Solid Billy take on the pressing questions of our times, like "Why does Jean Claude Van Damme play the same character in Kickboxer and Bloodsport?" and realizing that Sean Bean is actually a lazy actor because he dies in practically all his movies so he doesn't have to act anymore!
–
The Schticky Commercial:
–
Vince Offer was arrested for an altercation with a prostitute.
And here's his mugshot!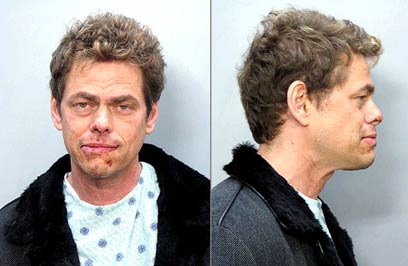 –
Vince Offer should just get a lavalier mic.  But he insists on using his stupid headset.
–
The Shamwow Spanish commercial:
–
The SlapChop!
–
–
American Reunion is coming out.
–
American Pie: The Naked Mile was pretty dumb.
–
Shannon Elizabeth could carry a movie by herself as a stereotypical foreigner.
–
End of Days is probably better than Collateral Damage.
–
John Leguizamo's List of Victims
–
There was a lot of innuendo in Home Alone 2.
–
Training Day is a lot more like Home Alone 2 than you might care to realize…
–
Home Alone 3 was also a travesty.
–
There were only two black guys in Glory, a movie about a black-american regiment in the Civil War.
–
Dr. Who should reunite all the James Bonds in a "reunion" movie.
–
Little Man should be re-released in 3D.
–
Song of the South should be released in 3D, too.  But its in the Disney Vault's Secret Chamber, never to be seen again.
–
Bloodsport vs. Kickboxer – more like red haired guy vs. black guy with a machine gun!
–
Sean Bean dies in all the movies he's in:
–
Someone getting hurt or killed during a robbery should be a given, shouldn't it?
–
Ca$h is the movie where Sean Bean dies twice.
–
Thanks for tuning in!  Next time we'll be live at Roscoe's Chicken and Waffles.