Announcer Guy: hello, I am the announcer guy that seems to be the voice of every commercial and movie trailer that has an announcer in it, and I don't get any flippin' credit! How do people know how to hire me? I'm not exactly rich, because I'm not put into the credits or anything. But somehow, this Trash Can Company called the Super Trash Can Company hired me for 15 and a half bucks to tell you about their new product, the Super Secure Trash Cans.
(Announcer Guy walks net to a trash can)
Announcer Guy: are you pissed off at assholes trying to steal your garbage so it doesn't go to the dump, and they'd actually probably get some use out of your trash? Now, if you buy these new trash cans, keys come with them, so you can lock and unlock your trash cans! Ain't that great? There's also a way to get thieves that really mean business-wanting to cut open the trash can with an axe or by any means necessary including, but not limited to
(scrolls really fast)
Drowing the trash can
Cutting it open with an axe
Ramming it with a bulldozer
Fast-talking politician-type speech
Announcer Guy: If you get the Deluxe version, the trash can defends itself. Observe.
(Announcer Guy walks nearer to the trash can)
Trash Can: STEP AWAY FROM THE TRASH CAN-OR ELSE!
Announcer Guy: most people would have crapped their panties already, but if they realllllllllly want your trash can that badly, and take one step closer…
(Announcer Guy takes one step closer)
Trash Can: you asked for it, asshole
(Trash Can sprouts legs and arms, and the Trash Can reaches inside and takes out a shotgun, blowing Announcer Guy away, and stomping on him over and over)
(The Trash Can runs around blowing away the camera guys and staff)
(The screen cuts to the Technical Difficulties sign with Dacky on it, playing classical music)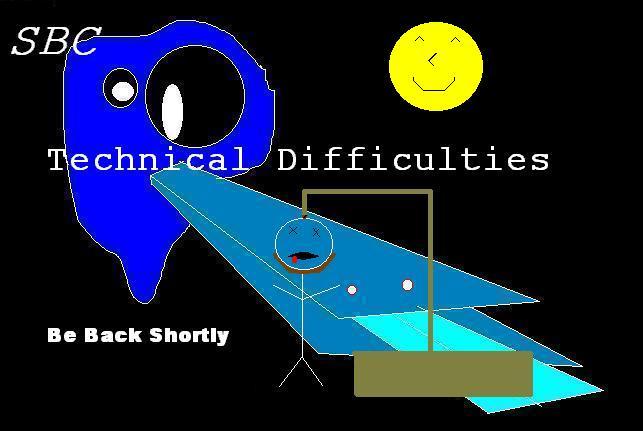 (fade out)
(end)