Its the year 2004, and after nearly 10 years of the existence of the Internet, we STILL haven't been able to stop spam. Well, there has been a good effort though, the major ISPs of the Internet are fighting the good fight against Spammers, while raising prices of Internet access for their efforts. More specifically, AOL, MSN, and Earthlink (among others) are putting immense pressure on the spammers to create new tactics and things that will be able to get past their spam blockers. There is also some nifty programs like McAfee's SpamKiller. Even though SpamKiller sucks, it still filters out all the mail that is absolutely shit, and gives me the chance to catch mail that I actually wanted to receive. By the way, I get about 200 spam mails a day, and more often than not, I don't get any mail that is actually what I wanted.
However, even with all the technology, skills, and millions of dollars poured into killing off spam companies, it isn't solving the problem, rather its making it evolve into an even more annoying one. Barely ever do you even get any COHERENT spam mail. It used to be that you'd get a subject that said "Look at these MILFs go at it!" but now its "M-I*L-F pr0n, ci+y poli+ics v/ote Ge*9orge W. Bu1sh" or something along the lines of that. Of course there is no reasonable way to block this overloading of complete and utter CRAP. One spam mail I had received (which also sparked this rant), contained a picture of a woman finger banging herself, made out of symbols on the keyboard.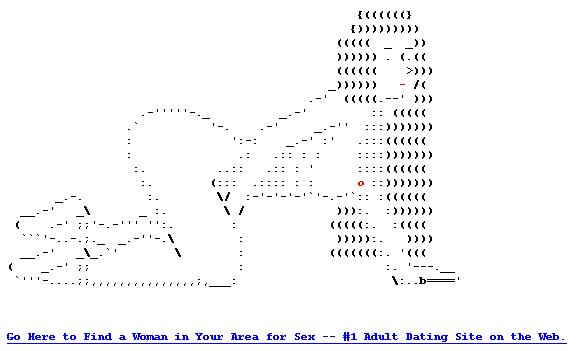 I mean, you've gotta be KIDDING me. What the FUCK is with this shit? How long did it take this person to actually draw this thing out of dashes, dots, perentheses and one red o for the tit? Spam is seriously going too far and E-mail is doomed.