Podcast: Play in new window | Download
Subscribe: Apple Podcasts | RSS
Happy Pi/Pee Day, everyone.
There is this video that Billy was talking about, I don't know why I even watched it as it was kind of terrible.
I go on a rant about month-long commemorative holidays, similar to an opinion article I wrote in the past.
Month long Zombie Awareness Month is this coming May 2015!  Also, Month-Long-Holiday Awareness Year starts this year and every year before and after.
We start talking about Star Trek and Star Wars all of a sudden, not sure why, which leads into Interstellar.  This is the video Billy talks about where the author of the book The Prestige says Chris Nolan only has a couple of good movies:
Then we go into the different movies Nolan has made and how he is as a general filmmaker nowadays.
Nolan's Memento is similar in structure to Irreversible, according to Billy.
We finish out the Nolan discussion and then talk about Gotham a little bit.  Gotham pretty much jumped the shark the first episode.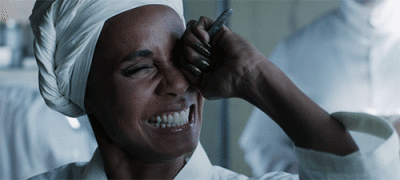 Then we go into where Gotham is actually supposed to be located.  We talk about this map on comicvine, which may or may not be canon:
We also talk about Agent Carter, as well.  And then we go into the Superman movies and how Superman 2 was cut in two different ways.
For some reason I saw Da Hip Hop Witch before any of the Superman movies (yet to see) or probably even the Rocky movies.  We talk about Da Hip Hop Witch a little bit, too.
We talk about how crap movies like Da Hip Hop Witch is able to get on Netflix and inspect the process of actually getting on Netflix insofar as a Google Search can tell us.
Squackle: The Movie? I guess it would just be my YouTube channel…
Pi ya'll! See you in National Poetry Month!