Developer: Smiling Psycho Productions
Jetpack Joe (PC) (1.3 MiB, 965 hits)
Game by Smiling Psycho Productions, made with Game Maker.
–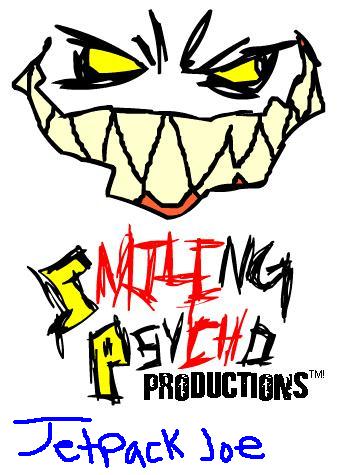 (i had to put "Jetpack Joe" under it =P)
Overview:
Though there isn't a story inside the game yet, this is what its supposed to be about: aliens are secretly invading earth and this average Joe gets ahold of one of their jetpacks, so now what does he do? Being Earth's last hope and all, he decides to go on a beer run. And that is the stupid premise of the game.
Graphics:
The graphics are great when it comes to the Jetpack that Joe is on, Joe himself, and the gray smasher things. Very good work on those. But it gets kind of cheesy when it comes to the beer, kegs, mines, and spikes.
Sound:
There is no music in the game, but the sounds are good for the blowing up and the jetpack. Oh and there's another sound when you press "F" on the keyboard….har har…
Gameplay:
The gameplay is very good, I liked it a lot. I actually would like to see the finished product of this game.
Crappiest Part:
How Joe only blows up and doesn't fall out of his chair screaming to his death, or gets smashed against the wall. But really, the only bad things about this game is that it take a little long to load (and i have a really fast computer), and the annoying flashing green thing behind Joe that is there all the time.
Overall Score:
This game is not finished, unfortunately, but its still worth checking out. I give it a:
8/10
Jetpack Joe (PC) (1.3 MiB, 965 hits)
Game by Smiling Psycho Productions, made with Game Maker.