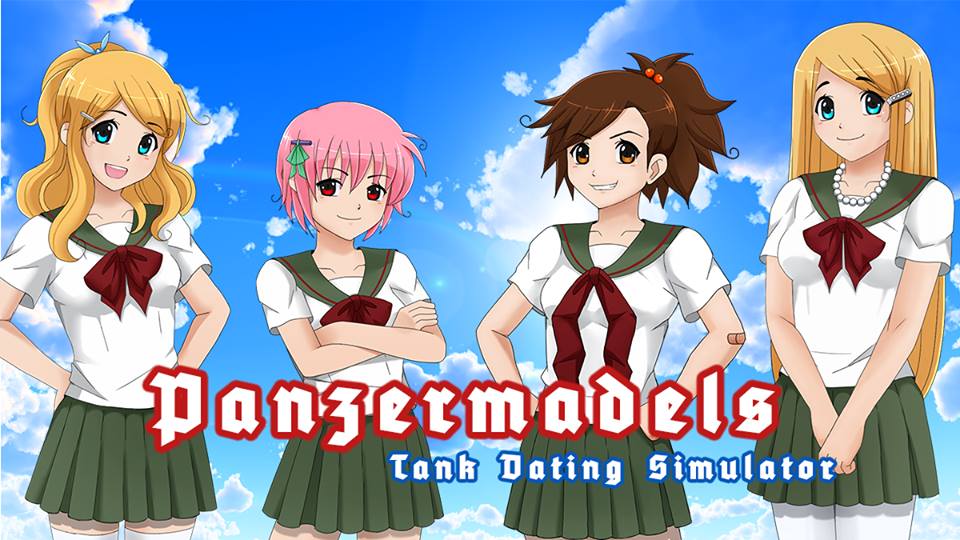 In a world where you can date cats, pigeons and dragons; why not a tank?
Just released on Steam, Panzermadels: Tank Dating Simulator is a… thing. Panzermadels is part of a recent line of wacky Dating Sims that include the likes of Hatoful Boyfriend and NEKOPARA, and takes the standard premise of the genre and twist it by having you date schoolgirl versions of famous World War 2 tanks. It boasts six different romance plotlines, multiple endings and a "Beach Episode" on their Steam page; it is most certainly a real thing.
The premise is way out there, but it helps that the Dev Team, DEVGRU-P, seems to be in on the joke. With even a cursory glance through the pictures on its steam page, the script seems to not take itself too seriously and is laced with enough tank innuendo that would make the most jaded of tank operators involuntarily discharge. Their Twitter and Facebook pages seem to keep up the same attitude, both littered with tank related memes and good-natured pokes at the general absurdity of their own game. There is so much tongue-in-cheek here that they are liable to choke on it.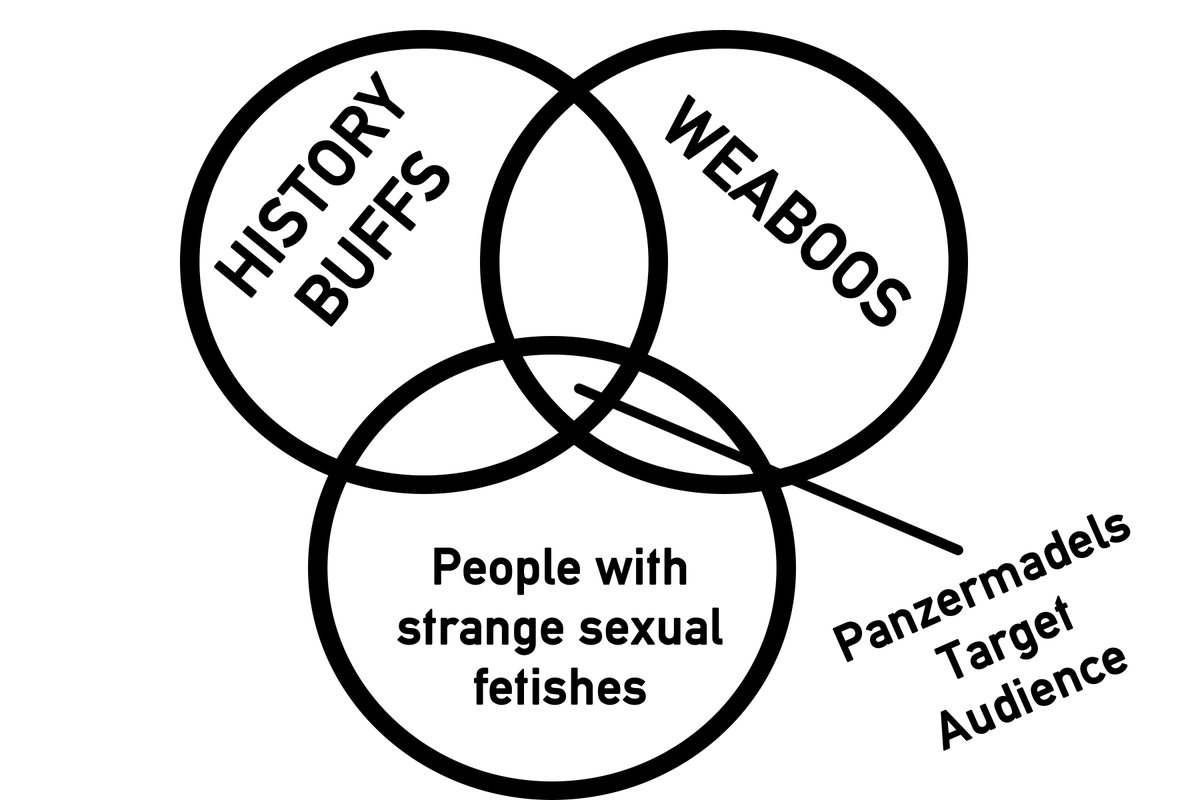 I was wondering who was the target audience for this game,
then I found this infographic on the Dev Team's Twitter.
The game is also quite the success story. It got past its Kickstarter goal to be made in the first place, and even successfully made it past Steam Greenlight to be available publically on the platform. It seems people like the idea of combining the Dating Sim genre and history references enough to put some money behind it, or, at least, vote for it to be available for purchase.
Regardless, Panzermadels is a shining example of a developer wanting to do its own thing and finding enough fans to get away with it. If you are interested, head to the Steam page and ask yourself this one question: "Why not a tank?"
When not entertaining Tank girls as Unnamedhero, Eduardo Luquin can be reached at Unnamedheromk13@gmail.com.